Electrocnic signature portal for organisations with distributed content management, for document signing convenience.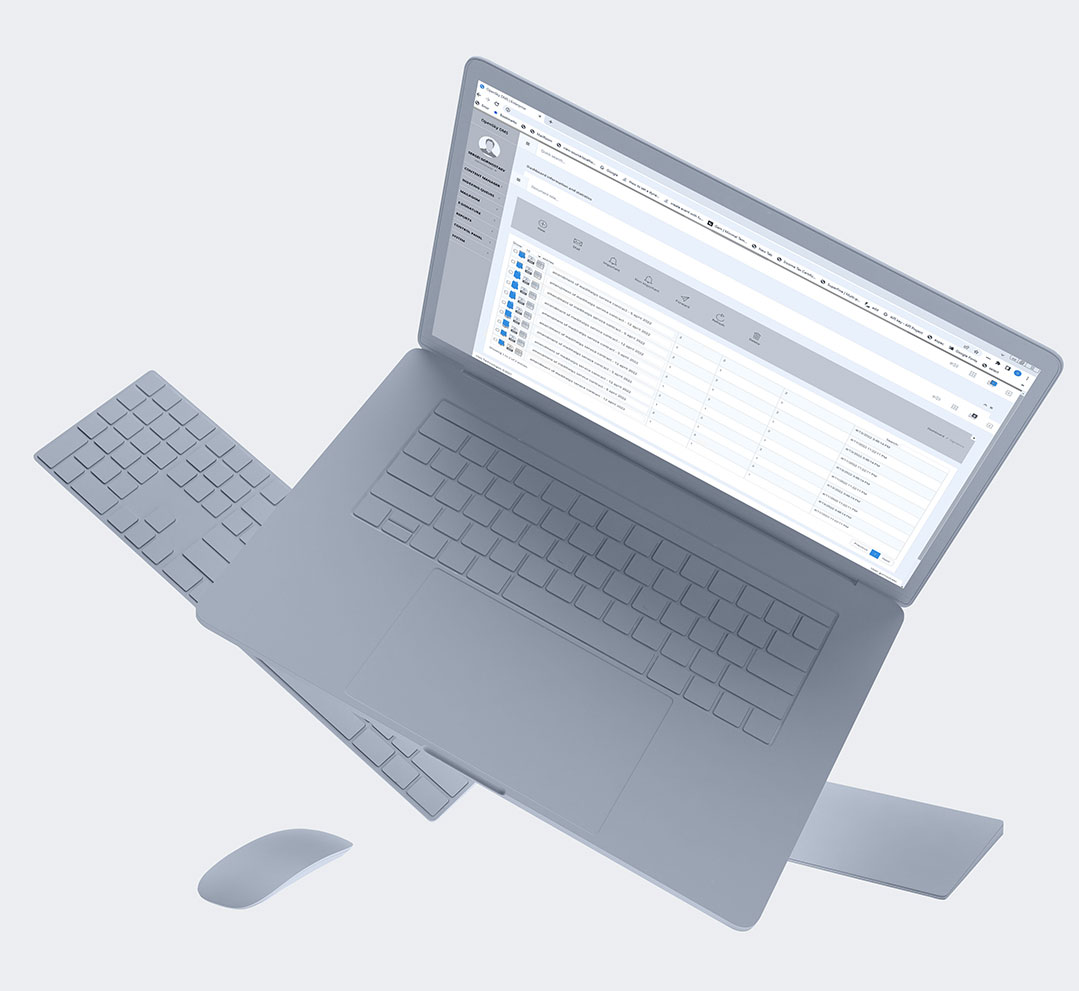 Convenience of signing documents electronically at your fingertips.
Introduction
Forms completion, distribution and signing becomes more and more challenging? Collecting signatures from people working from home becomes tedious task? Well, this is why OpenSky Digital Signature portal was designed and developed.
The portal allows to submit one document to be signed by multiple people, a "Contract" for example, as well as document template, which is individually signed by various people, this could be "Acknowledgement of changes to company policy".
The portal supports various document signature types, from manual signing using sensitive device screen to advanced signing using digital certificate. The application also supports signing using dedicated signature pads. To boost security, one can use OTP functionality.
Entire process is fully auditable and the progress is monitored by means of dashboards, graphs and reports. Recipients can be selected from the managed lists or added manually. Comprehensive control mechanisms manage simultaneous signing and progress notifications to document originator.
Features
---
Multiple parallel jobs
Image enhancements, Barcode processing, Patch code recognition, Batch scanning, Blank page removal, Punch hole removal, Deshade and Deskew, Black – border removal, Basic zonal OCR


Contact lists
API and SDK for integration, Web Services for cross-platform integration


Five types of signatures
Intranet & Intranet access, Cross-browser compatibility, Common document format conversion (PDF)


Comprehensive audit trails
Automated destruction policies


Powerful reporting
Manual indexing, Automated indexing using barcode & OCR, Line of business data validation, Indexing queues, Exception reporting


---
DMS Integration
Secure protected storage, Multiple access levels, Automated archival, Automated retention schedules, Facility to store any file formats (PDF, Images, Office files, Mail, Audio & Video), COLD / EDI


PDF / WORD / TIFF document type support
Wild-card searching, Cross document class searching, Range searching, B2B integration


Cloud or local deployemt
Bulk export facilities, Data delivery on CD and other removable media


Mail integration
Rule-based archival


Corporate document templates
Rule-based archival