The largest full-service mountain bike stage race in the world.
The Absa Cape Epic, a bicycle race typically covers more than 680 km (420 mi) with some 16,900 m (55,400 ft) of climbing, and lasts eight days – a prologue and seven stages. We are proud to be part of this event, providing technical assistance to special guests of ABSA participating in a race.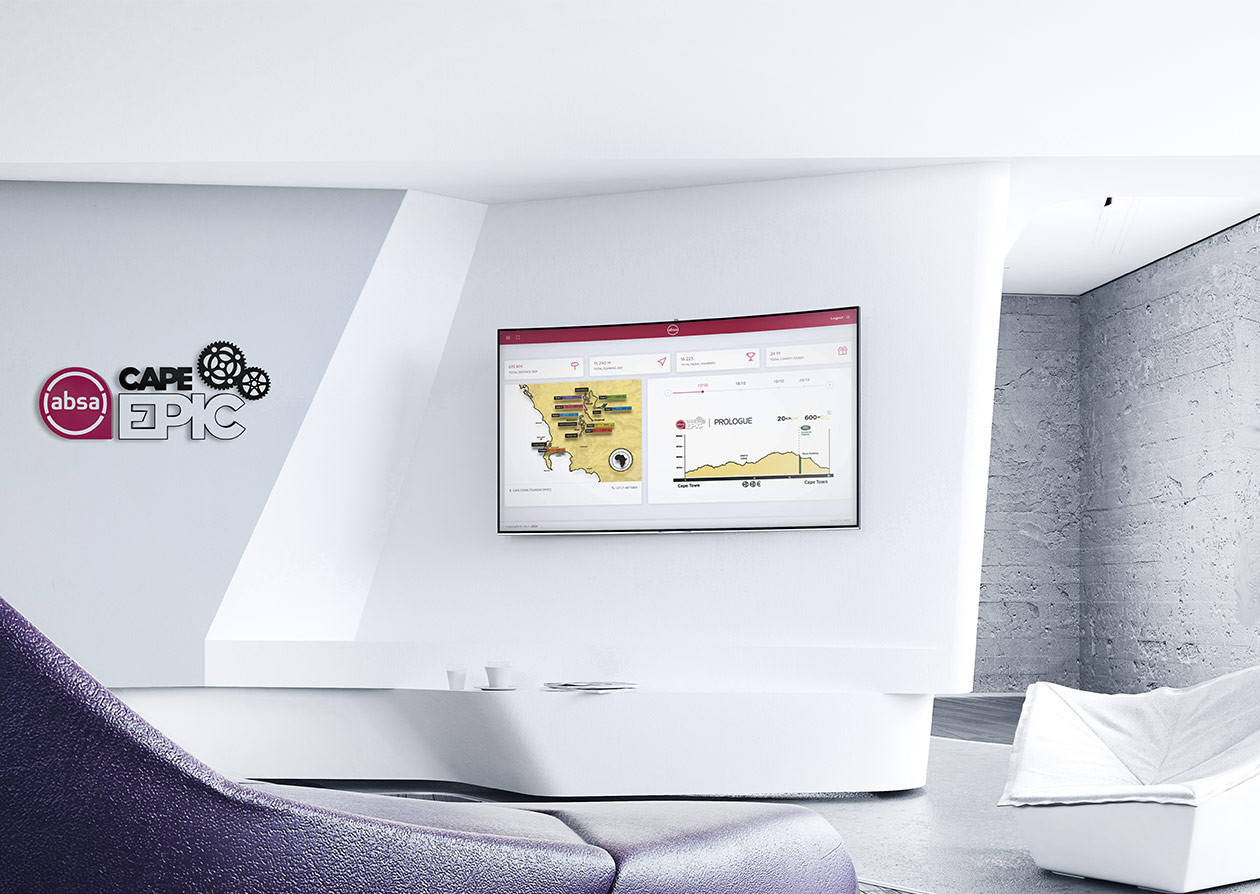 In a very short period of time, we have designed and deployed a team management solution, which took care of arrivals, registrations, bicycle repair management, kitchen management, information desks and massage bookings at pit stops on all stages of the race. Special information kiosks were deployed to present tourists' attractions, weather predictions and route information in each town hosting the pit stop. Specially hand-picked images depicted each town to present beauty of Cape Town surrounding areas to foreign visitors.
Multi-user access and deployment on any device, including windows-based notebook, smart TV, mobile phone and tablet as well as Apple-based devices was a prerequisite for successful deployment. COVID-19 declaration form and data validation functionality were implemented to accelerate data capture at entry bottle necks.
Hand-over to management team was managed via a number of virtual Teams sessions, with no face-to-face interaction, due to COVID-19 regulations, geographical distribution and time constraints.
---
Web Design
Device independent
Front-end
Back-end
Fully Responsive
Reliable & Secure
Strict branding guide lines
Basic workflow
Simultaneous booking
Visual dashboards
Notifications
Pixel-perfect design
Usability / User-friendly
SQL Server backend
Daily data backups
Selection of daily cuisine menus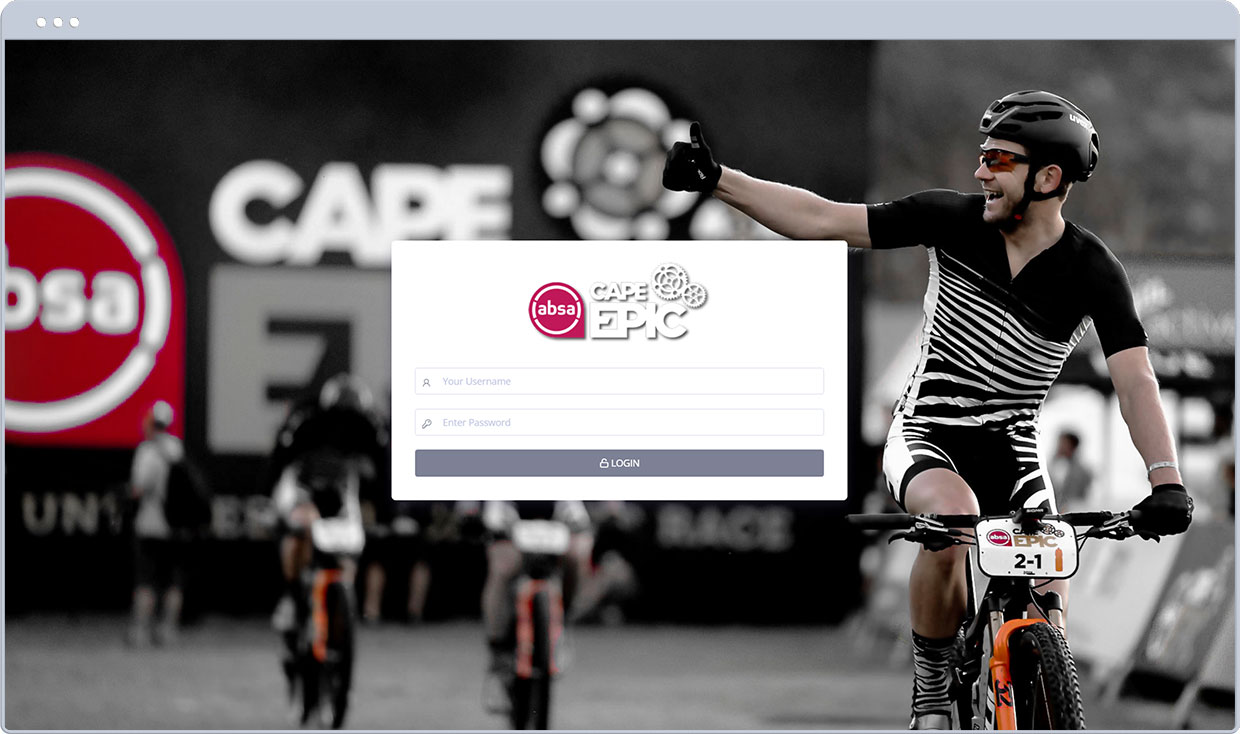 Guest Information page - weather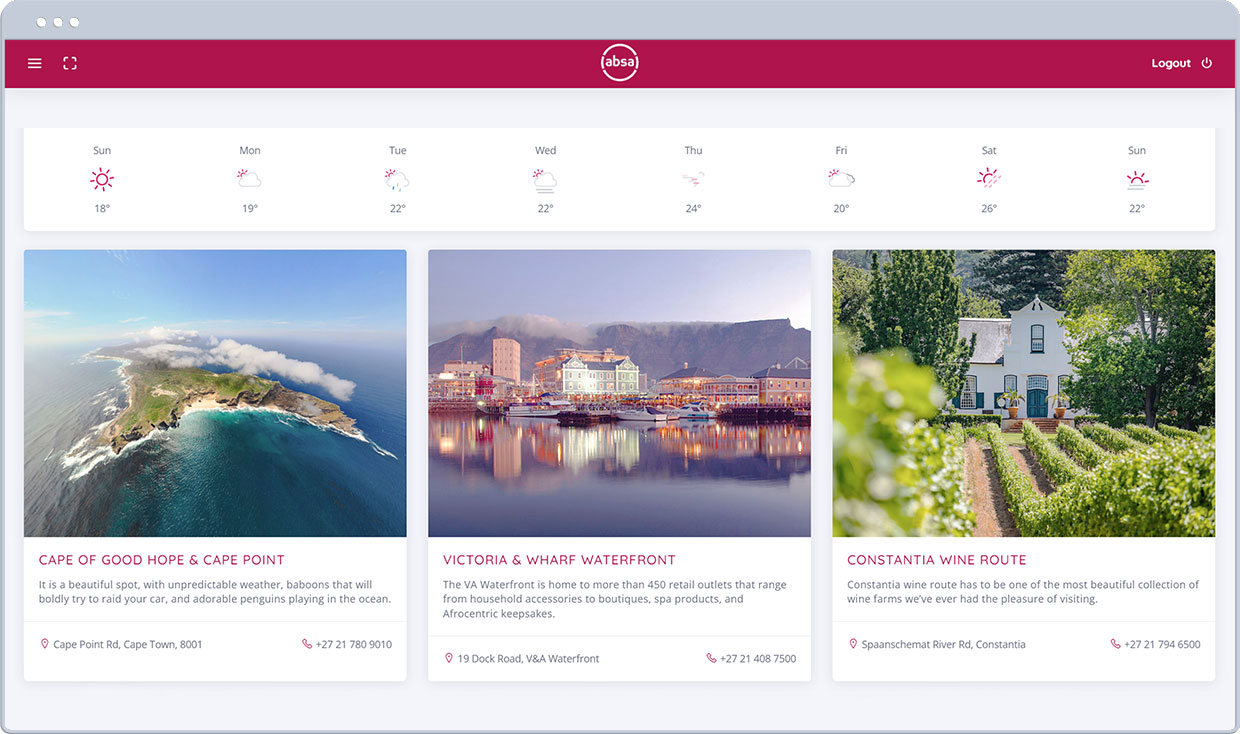 Guest Information page - statistics
Guest Information page - race information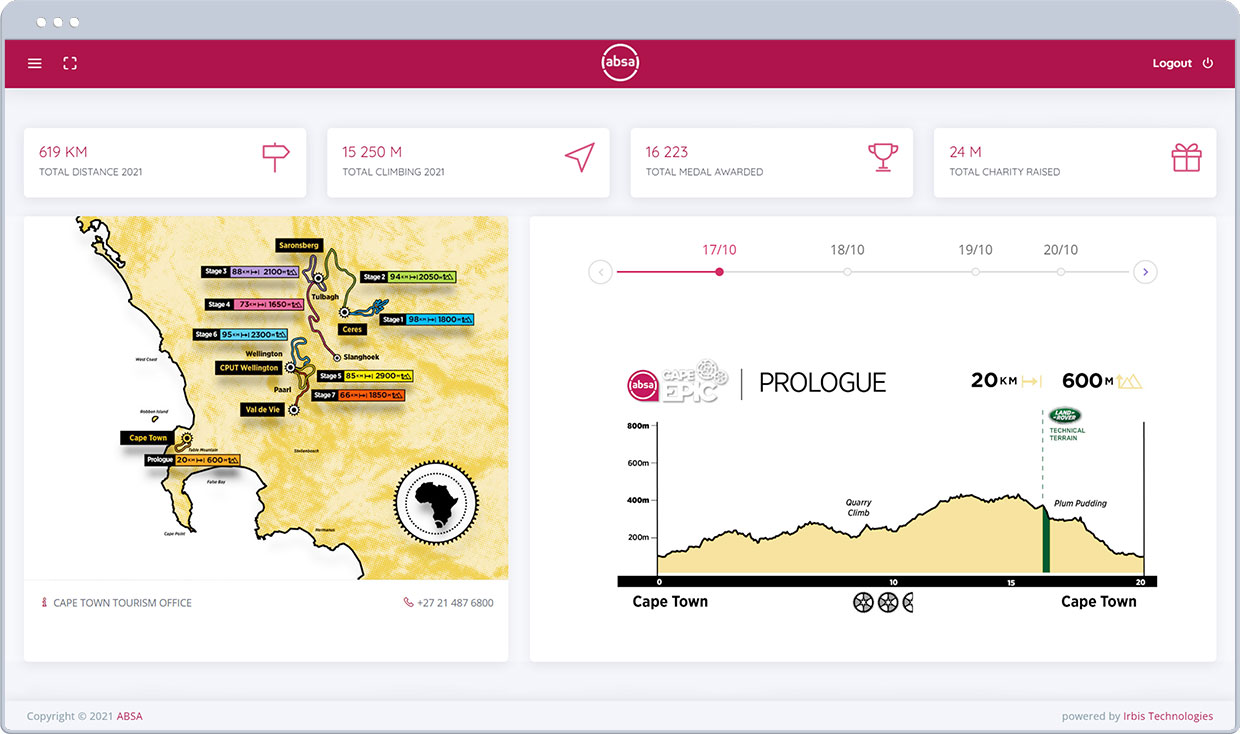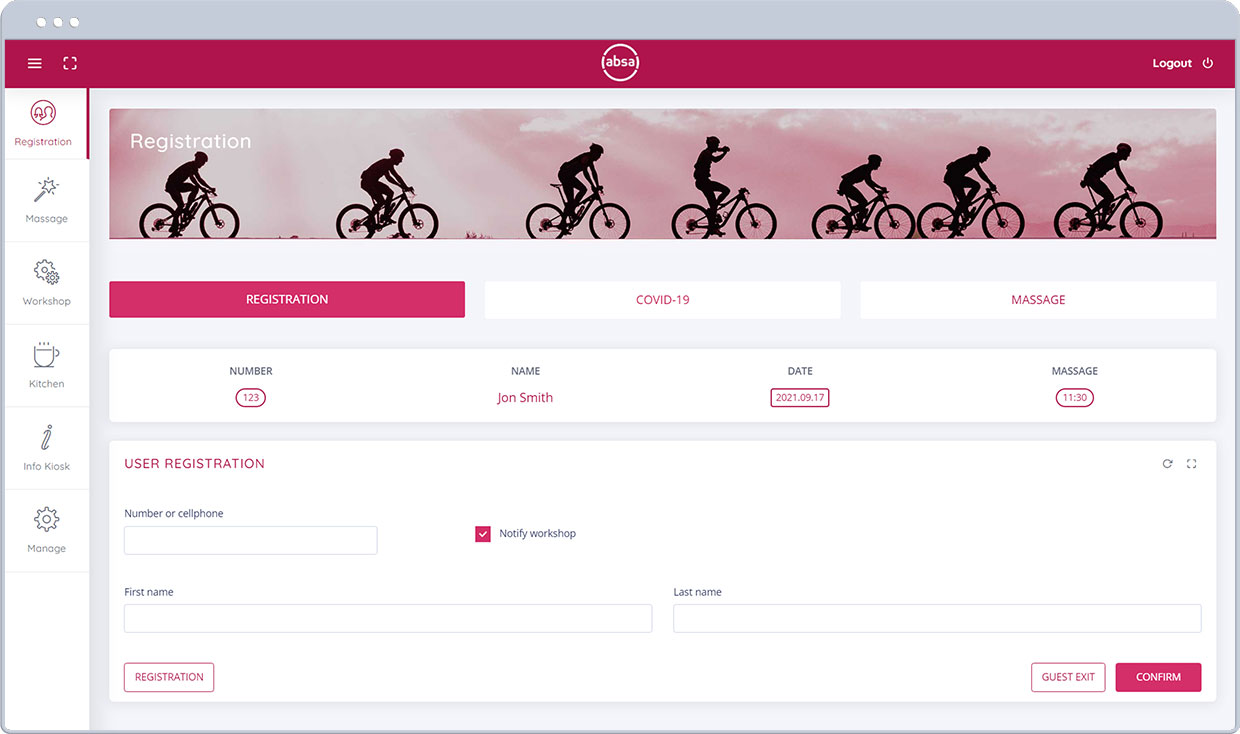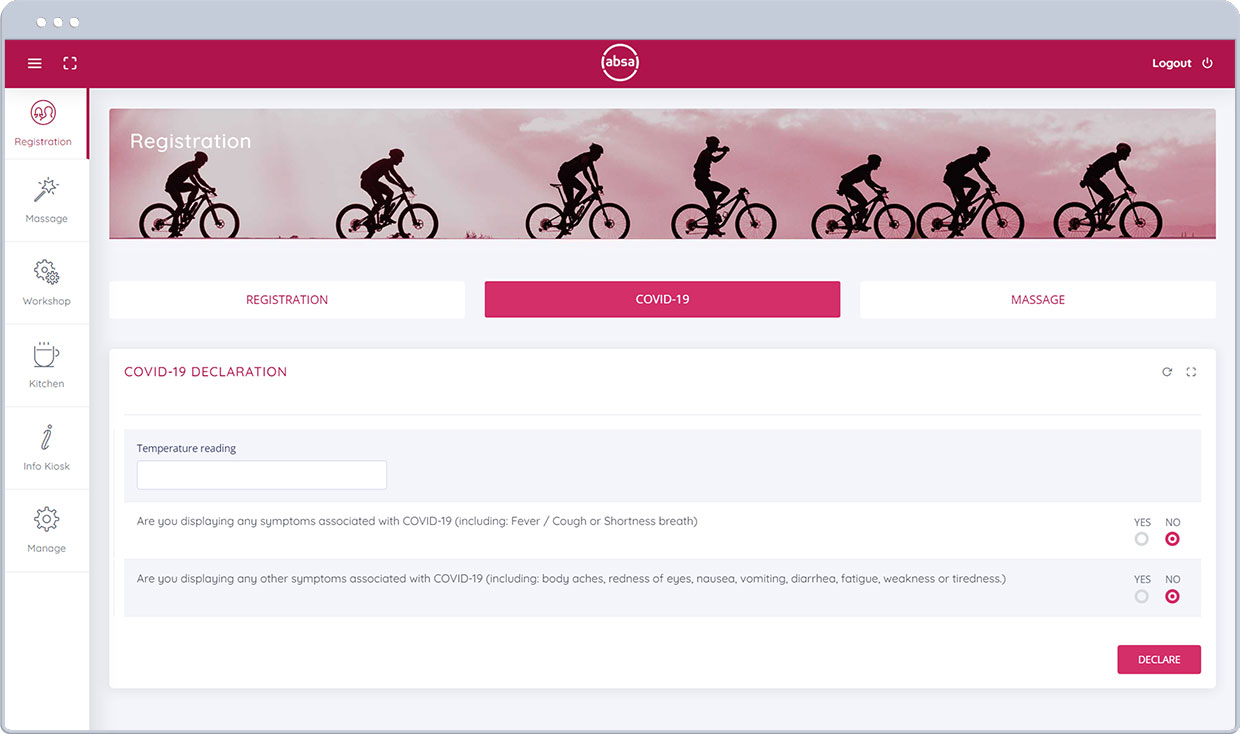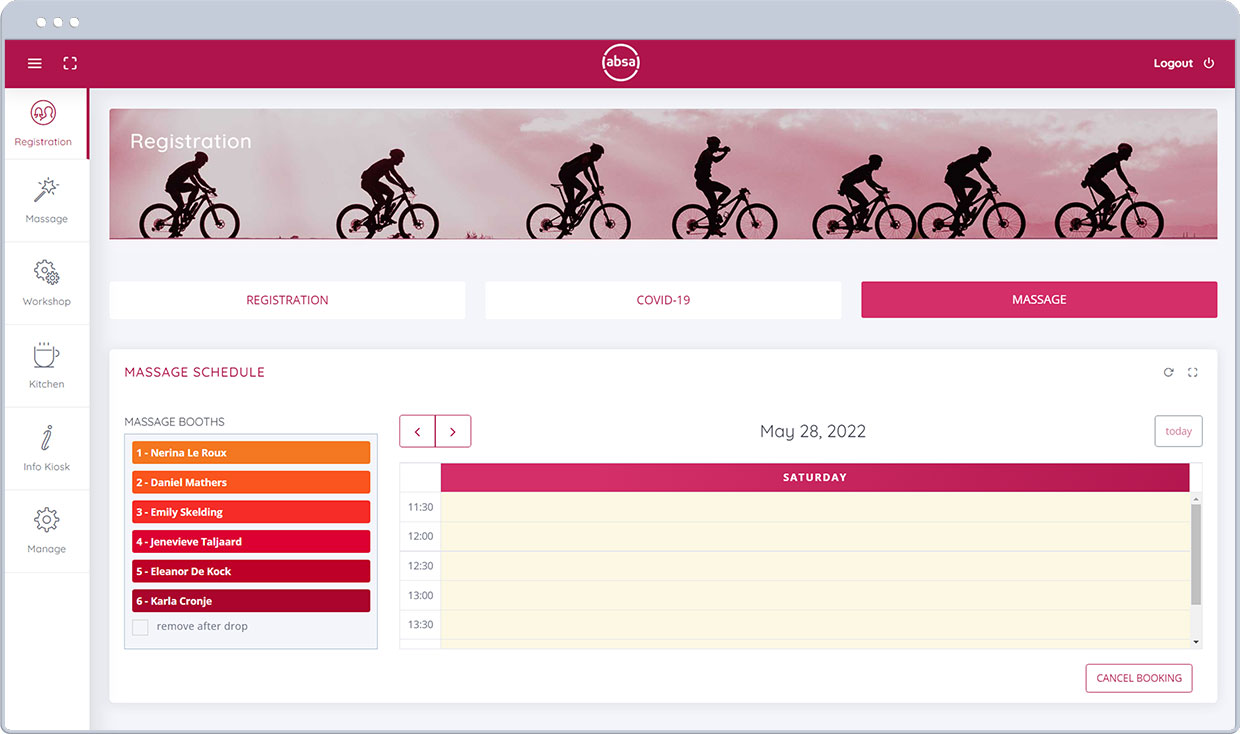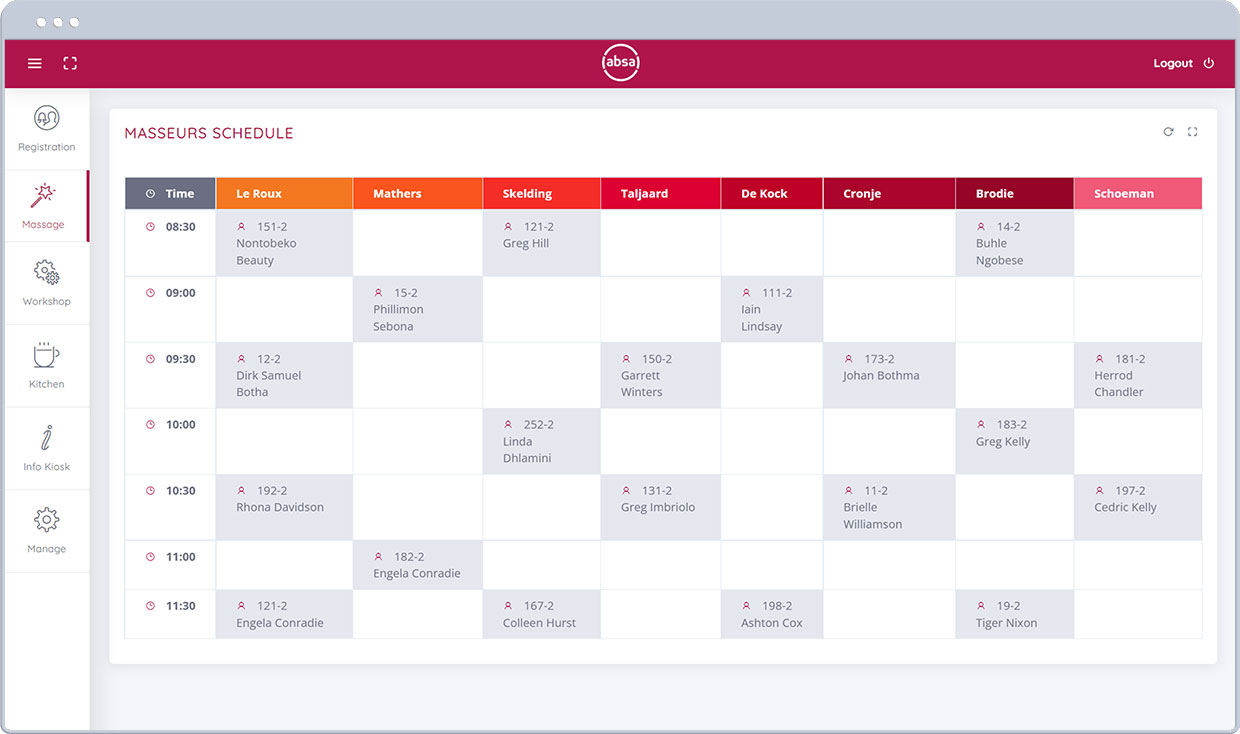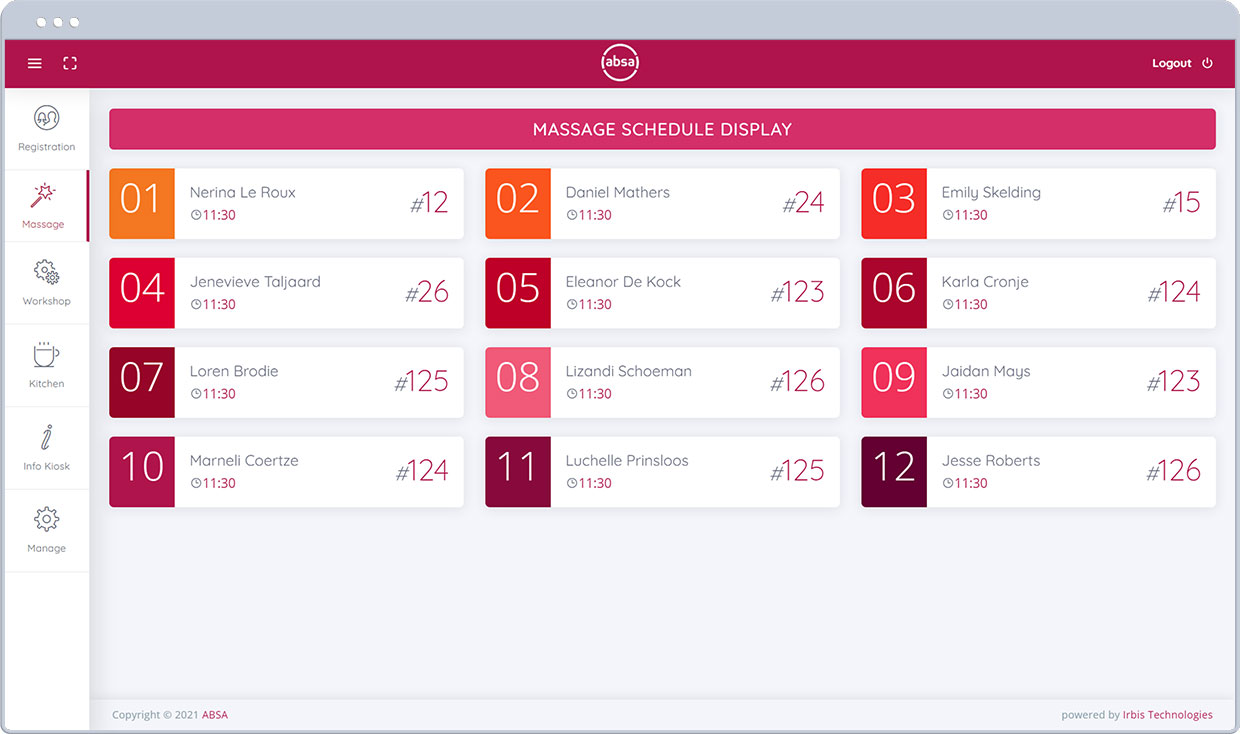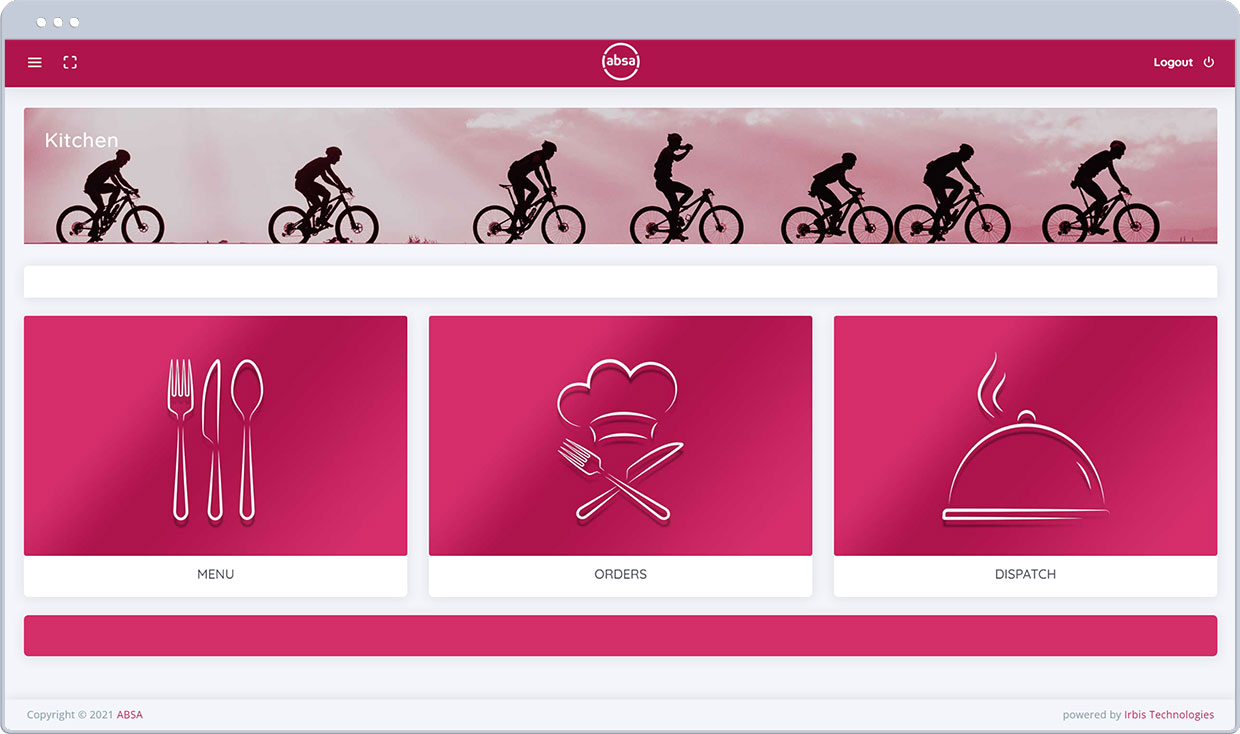 kitchen order control page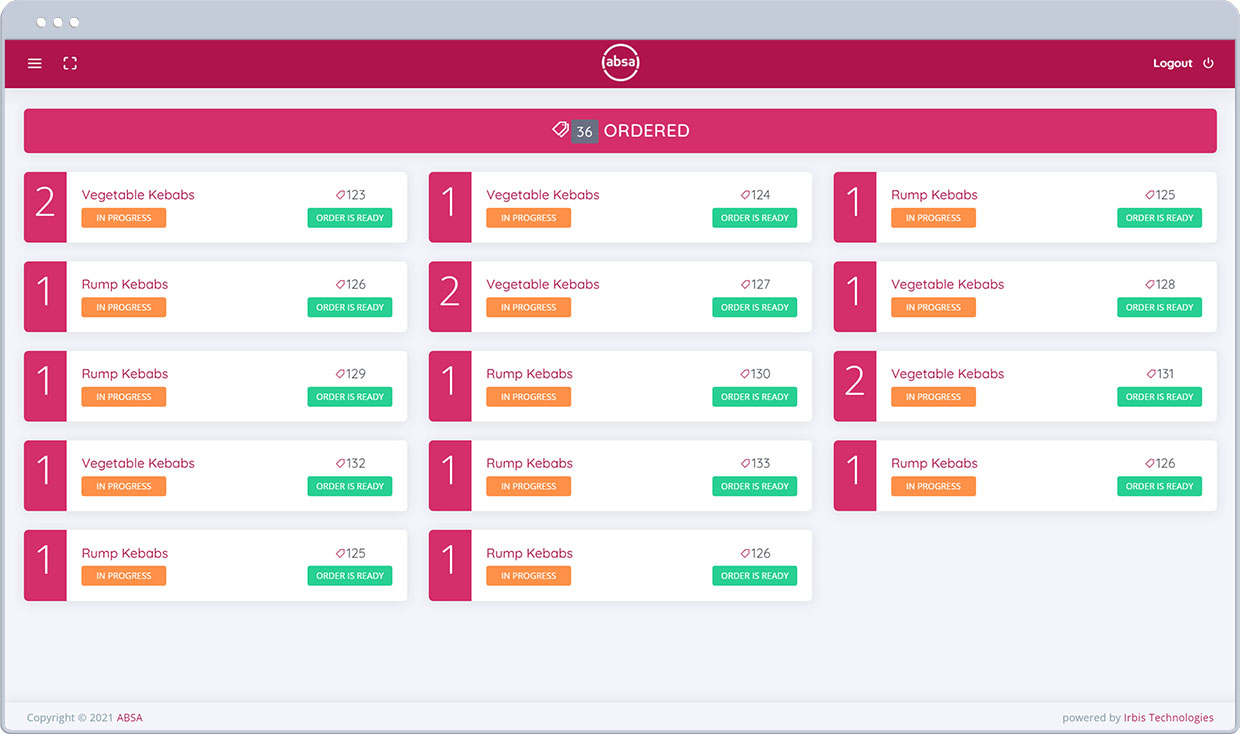 kitchen collect control page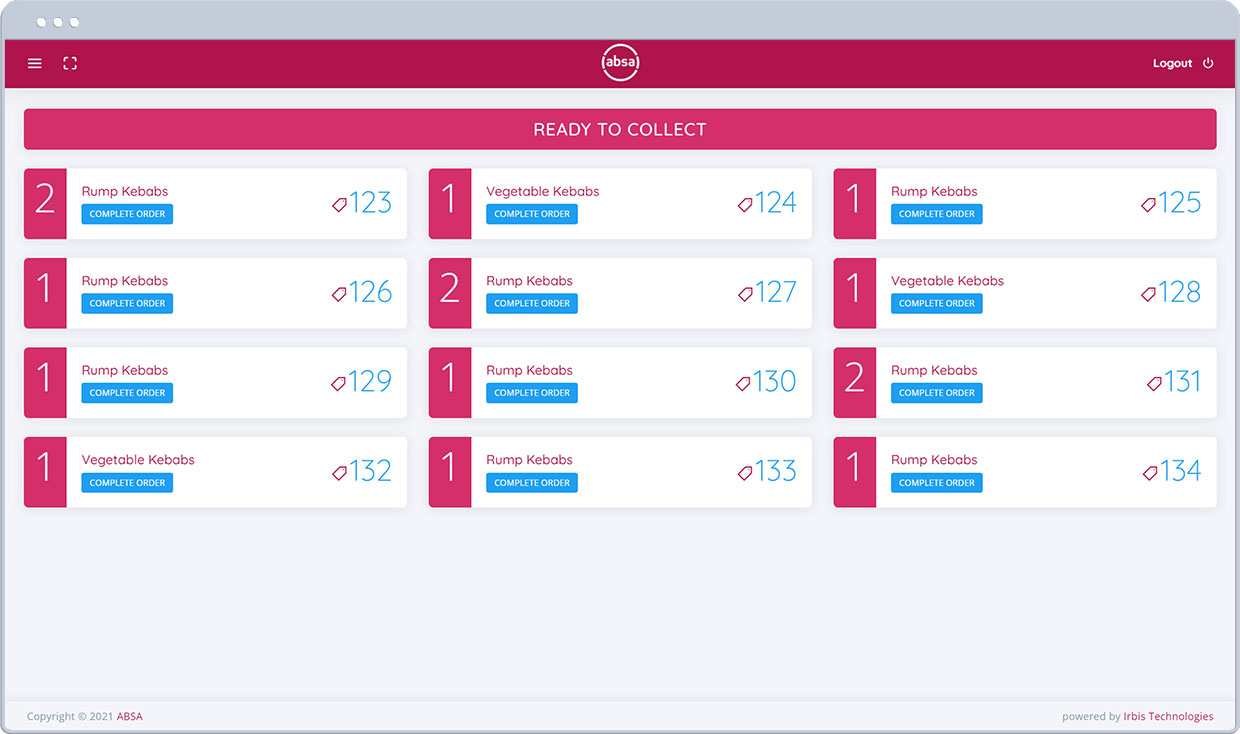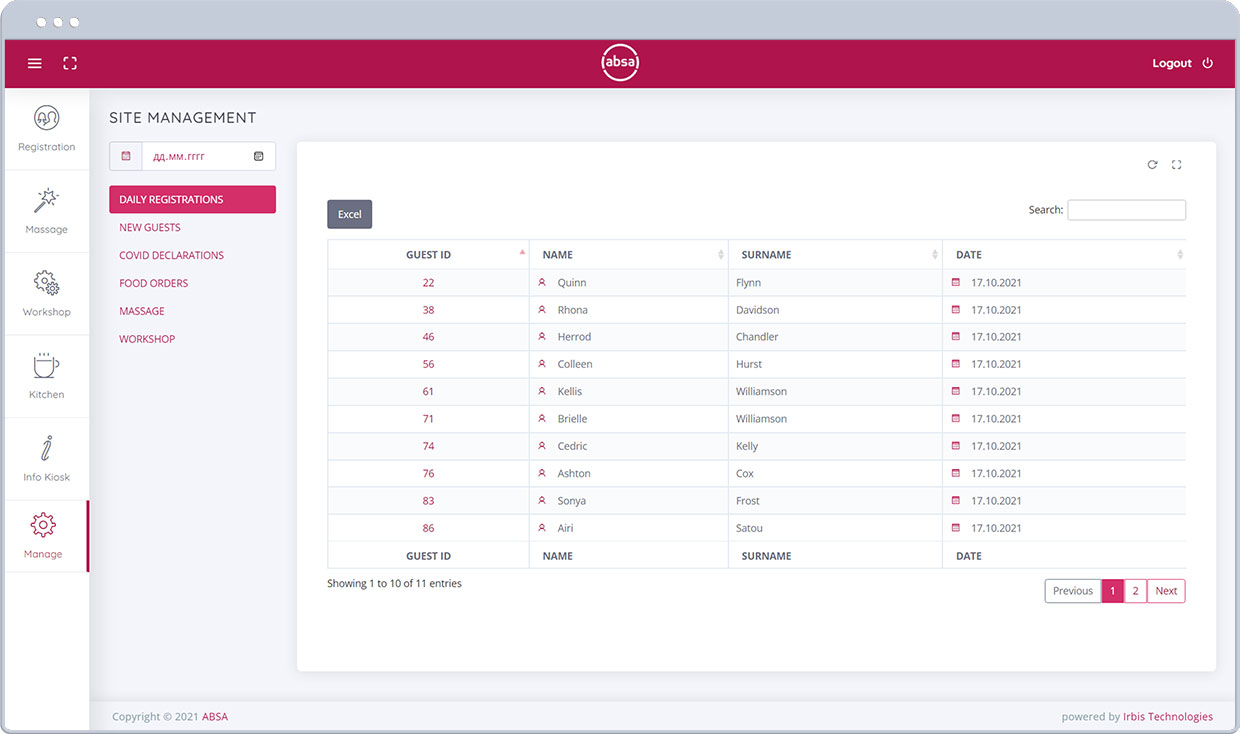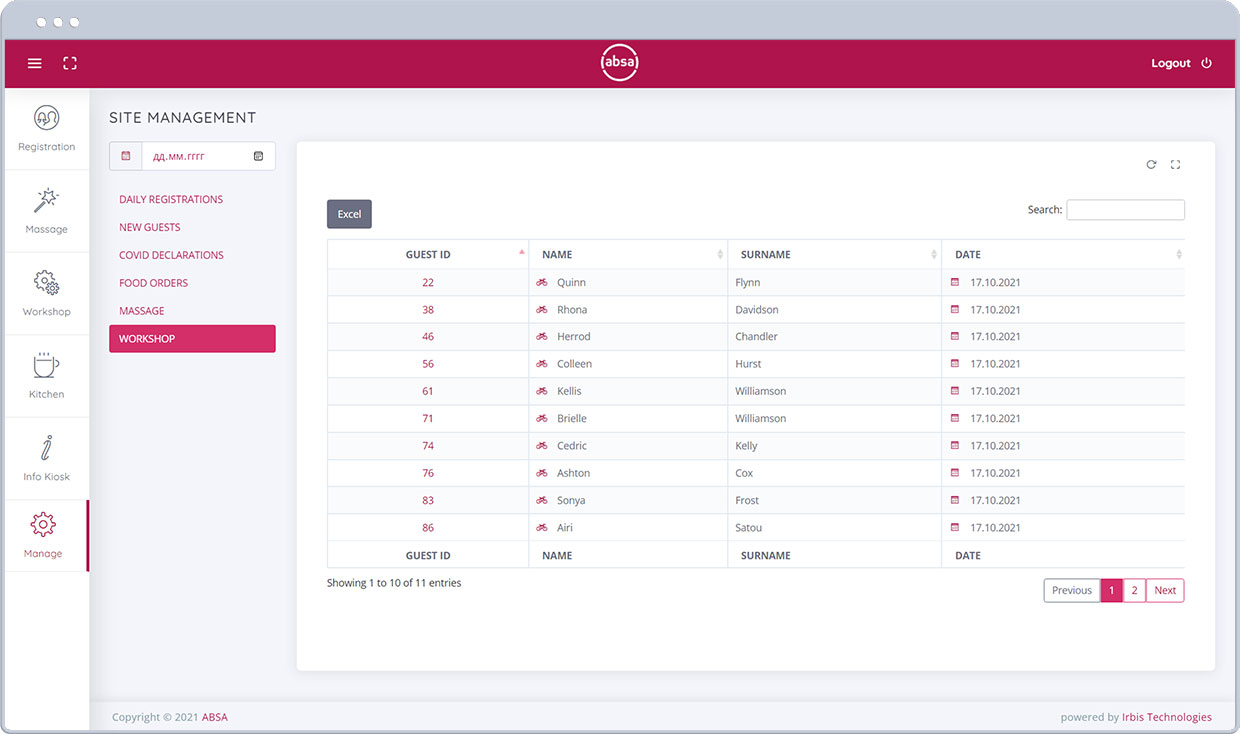 The application entailed compliance with bank's strict branding rules, colour schemes and font styles. Taking all these requirements into consideration, we designed and developed this unique project within an amazing brand of ABSA bank.